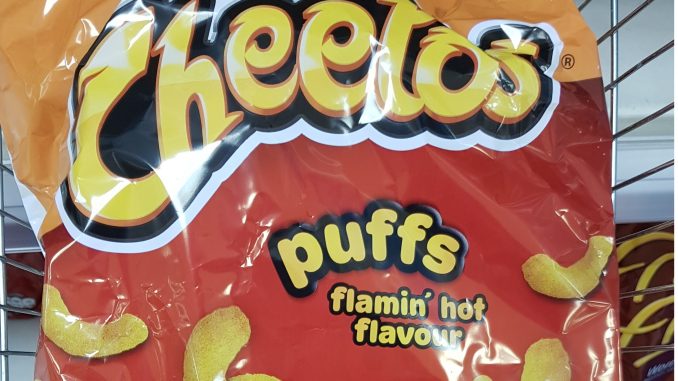 Cheetos flamin hot syns search result! Ooooh yummy find this week!  I've gone for the request of something savoury, and found These Cheetos flamin' hot flavour crisps, absolutely amazing and only work out at 3.5 Syns each pack.
They remind me of the Monster Munch crisps but are far lower in Syns! Bonus!
Syn values correct at time of posting, please always be sure to check the online database yourself to be sure.
If you have a request be sure to keep an eye out for my Instagram posts and ask, or contact me. Why not check out the other syn search results.
[wpedon id="318″]