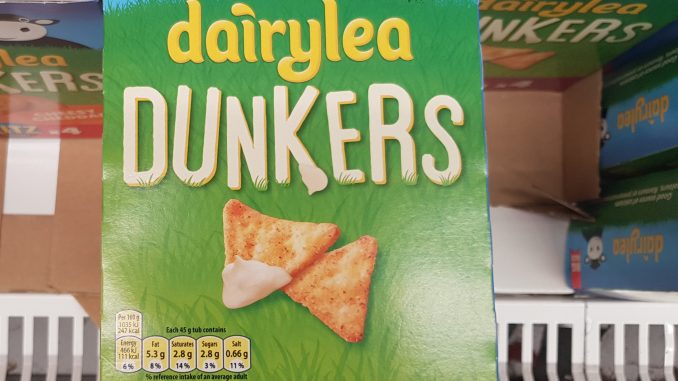 Syn search results! this week I've gone for savour, and found these Dairylea dunkers nachos syns search!
Dairylea Dunkers with Nachos… yummyyyyyy!! I'm already planning a movie night whilst munching on these. Personally I think they would be lush with my HEA allowance melted on the Nachos too!
They come in at 5.5 Syns per tub , so you could easily polish off two tubs if you wanted and still be under allowance for the day… perfect!
I ran these through the Syns Calculator to check the Syn value as they're not currently on the database. I Found them in Asda, but might be available elsewhere.
Syn values correct at time of posting, please always be sure to check the online database yourself to be sure.
If you have a request be sure to keep an eye out for my Instagram posts and ask, or contact me. Why not check out the other syn search results.
[wpedon id="318″]