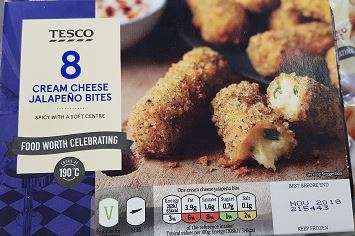 Syn search results! Okay this week I've gone for a double request of savoury and sweet, and found these yummy treats! First up is savoury, Tesco cream cheese jalapeno bites syns! they work out at 3 syns each.
For the Jalapeno bites I ran these through the Syns Calculator to check the Syn value as they're not currently on the database.
I Found them in Tesco here but  other variations might be available elsewhere.
For the sweet, I've gone for Chocolate and Hazelnut Filled Mini Churros working out at 2 syns each! yummyyy! Churros can be found here
Syn values correct at time of posting, please always be sure to check the online database yourself to be sure.
If you have a request be sure to keep an eye out for my Instagram posts and ask, or contact me. Why not check out the other syn search results.
[wpedon id="318″]