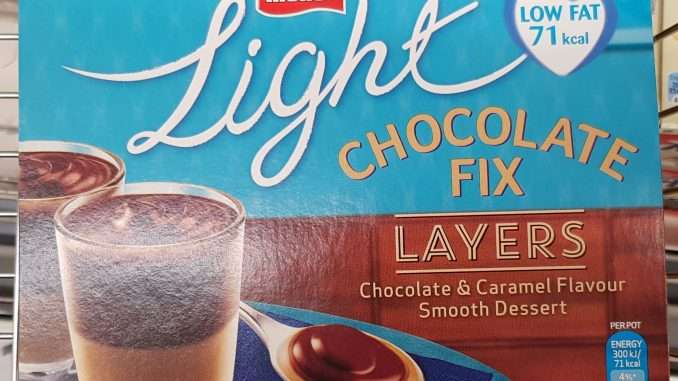 Syn search results! Once again I've gone for a double request, I'm so indecisive with treats! First up is for the request for pudding, I found these Muller Light Chocolate Fix Layers syns. They work out at 3.5 Syns each! You can find them in Tesco here
For the 2nd request I've gone for Something Easter related. So, stumbled across these Tesco Milk Chocolate eggs here. I knowwww it would be ideal to have full sized one… but I'm not THAT good! These are a form of feeling involved, but still within Syns. They're 4.5 Syns each on the basis they're 89 cals each.
Syn values correct at time of posting, please always be sure to check the online database yourself to be sure.
If you have a request be sure to keep an eye out for my Instagram posts and ask, or contact me. Why not check out the other syn search results.
[wpedon id="318″]