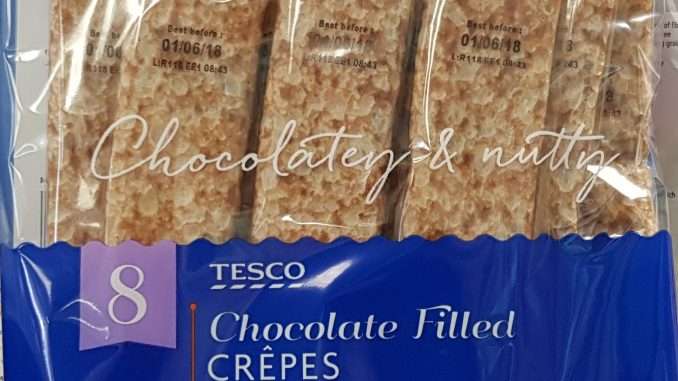 This week I've gone for the request of something chocolatey, and found these Tesco chocolate filled crepe syns search.
They work out at 7 Syns each, so not a bad little treat really! I'm already planning to have some sliced Strawberries and Light Squirty cream (1.5 Syns per portion) with mine…yummy!
Syn values correct at time of posting, please always be sure to check the online database yourself to be sure. Tesco chocolate filled crepe syns
If you have a request be sure to keep an eye out for my Instagram posts and ask, or contact me. Why not check out the other syn search results.
[wpedon id="318″ align="center"]