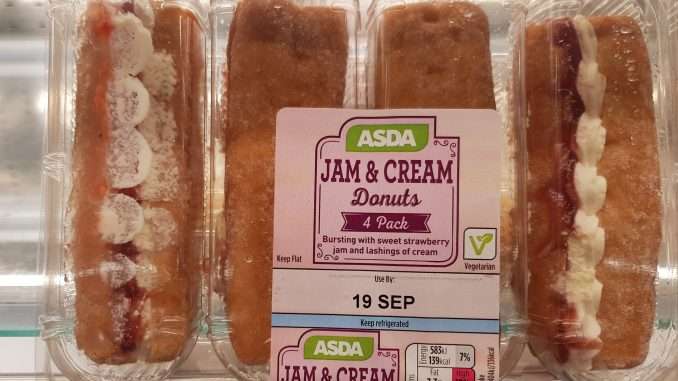 This weeks syn search results are based on the request of cake! nothing to do with the Great British Bake Off, I'm sure!
On my hunt today I swapped to Asda again for a change, and came across these Asda Jam & Cream donuts syns search!
They work out at 7 syns based on the rule that 20 calories = 1 Syn! not bad eh!
The best bit is, you could have two and still be within allowance!! Mary Berry eat your heart out!
Syn values correct at time of posting, please always be sure to check the online database yourself to be sure.
If you've enjoyed this Syn search result, why not check out the others!
If you have a request be sure to keep an eye out for my Instagram posts and ask, or contact me.